The Cause
Child Poverty in the UK
"There are 3.5 million children living in poverty in the UK today. That's 27 per cent of children, or more than one in four. Growing up in poverty means being cold, going hungry, not being able to join in activities with friends. Poverty damages. It damages childhoods; it damages life chances; and it damages us all in society."
- Child Poverty Action Group


At The Mince Pie Project, we raise money to fight child poverty. Money raised from this year's project will be split equally between two charities: Kids Company & FoodCycle.


Kids Company
Kids Company provides practical, emotional and educational support to 36,000 vulnerable inner-city children, many of who face enormous challenges in their family homes and neighbourhoods. They provide support through four centres, outreach work and services in 46 schools.
Services range from after-school clubs, alternative and talking therapies and educational facilities, to leisure trips, healthcare and hot meals for 3,000 children per week.
Money raised from this year's Mince Pie Project will help Kids Company to provide children with a safe, caring, family environment where support is tailored to the needs of each individual. Donations will also help to fund a Christmas dinner, party and gifts for 4,000 children who may otherwise have nothing during this time.
£10 is enough for Kids Company to equip a child with warm winter clothing
£25 is enough for Kids Company to pay for an emergency food parcel to feed a family of four for a week
£50 could allow Kids Company to provide 5 children with appropriate school uniforms
FoodCycle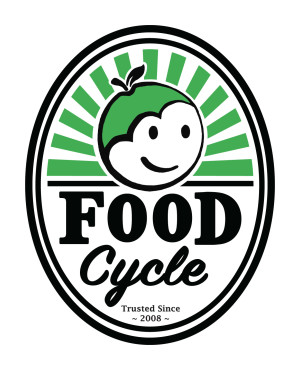 FoodCycle builds communities by combining volunteers, surplus food and spare kitchen space to create nutritious meals for people at risk of food poverty and social isolation. Over 400,000 tonnes of edible food is wasted each year yet over 4 million people are affected by food poverty across the UK. Since FoodCycle started cooking in May 2009, their network of 1,200 volunteers have served over 80,000 meals for people in need.
Funds raised from The Mince Pie Project will support FoodCycle volunteer-powered community projects across the UK, where healthy three-course meals are served to vulnerable groups including low-incomes families, older people, homeless people, mental health service users, and asylum seekers and refugees.
£2 is enough for FoodCycle to serve 4 nutritious three-course meals for service users at risk of food poverty and social isolation
£6 will cover the cost of a FoodCycle volunteer gaining a Level 2 Food Safety certificate - essential for volunteer leaders at our projects
£20 is enough for FoodCycle to serve nutritious three-course meals to 40 service users, served in a warm and friendly environment where everyone is made to feel welcome
Mary McGrath, FoodCycle CEO, says "We're delighted to have the support of The Mince Pie Project for the work FoodCycle volunteers are doing in communities across the UK. Thanks to their fantastic support, we'll be able to serve more nutritious meals in a warm and welcoming environment to people at risk of food poverty"